Why Choose Us?
Why Choose Us?
Trumbull Regional Medical Center
1350 East Market St.
Warren, OH 44482
330-841-9011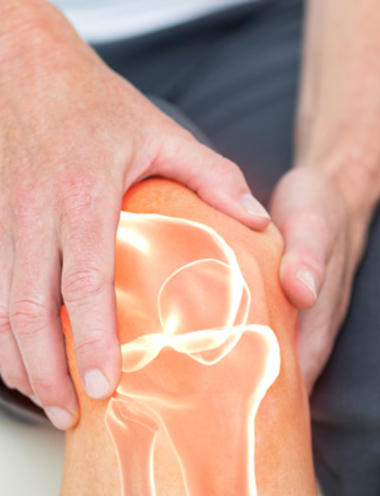 Cutting Edge Technology- Trumbull Regional Medical Center is the ONLY hospital in Trumbull County to offer innovative Mako® robotic-arm assisted surgery for increased precision of total hip and knee replacement procedures as well as partial-knee replacement for patients. 
A totally unique and comprehensive hospital unit - The Center for Joint Replacement is staffed by a specialized team dedicated to orthopedics and joint replacement surgery.
A quality reputation - Our entire program and care is based upon best practice. We closely monitor every aspect of care and track patient data to drive the delivery of superior quality outcomes. Our Performance Improvement Team meets monthly to review data and ensure the highest quality of care is delivered.
Superior surgical credentials and experience - Our surgeons specialize in joint replacement surgery and have documented exceptional outcomes.
Joint Care Navigator- Your Navigator is responsible for the supervision of every aspect of the joint replacement program. She will help educate you and oversee your care and progress from pre-testing to post-op care.
Wellness Model - Patients are usually out of bed and walking only 1-2 hours after surgery. In fact, many go home the same day of surgery. Patients wear their clothes from home so they can feel comfortable, exercise together twice daily, and learn and eat lunch together in a supportive group environment.
Coaching Concept - Our patients choose a coach before surgery to be their primary caregiver. Right alongside you, they will learn every aspect of your care and exercises. Educating the coach allows them to be comfortable and confident to provide your care once you're home.
A consistent team approach - Your surgery and recovery take place in a collaborative, healing atmosphere that focuses on wellness and rehabilitation. Each team member coordinates your care with you and your family.
Rehabilitation - Our physical and occupational rehabilitation specialists help patients restore and improve mobility and function after surgery and start them on the road to recovery.
A program constantly improved by our patients - Feedback provided by our patients helps shape and strengthen our program so we can continue to provide exceptional patient experiences and outcomes.
 
Awards and Accomplishments
Marshall Steele Affiliated Joint Replacement Program -FIRST program in Ohio
Destination Center of Superior Performance for Hip & Knee Replacement - Awarded by Stryker Performance Solutions - FIRST program in Ohio
Blue Distinction Center+ for Hip and Knee Replacement Awarded by Anthem Blue Cross/Blue Shield
Advanced Certification for Total Hip & Knee Replacement from The Joint Commission - FIRST in Ohio, FIRST in Marshall Steele and SECOND in the United States to achieve this recognition
Joint Commission Test Pilot Center for Advanced Certification for Hip & Knee Replacement - ONE OF SEVEN in the United States
Stryker Performances Solution Premier Site - ONE of only 13 across the United States