Residencies & Undergraduate Medical Education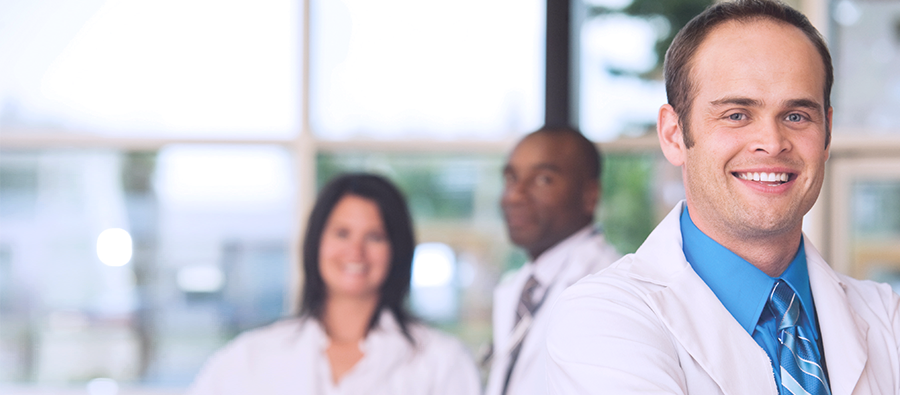 Western Reserve Health Education (WRHE) is a not-for-profit 501c3 organization affiliated with Trumbull Regional Medical Center, Hillside Rehabilitation Hospital, and Sharon Regional Medical Center. WRHE consists of several departments that foster medical education: Graduate Medical Education, Continuing Medical Education, Undergraduate Medical Education, Research and the Health Science Library.
The mission of the WRHE is to provide lifelong learning opportunities for physicians and health care professionals in all areas of clinical care and research by providing diverse educational activities that aim to increase knowledge, attitude and skills, enhance practice performance and improve the health status of our patients and the communities we serve.
WRHE has a long history in graduate medical education. Residency training began at Youngstown Hospital Association  in the late 1800's with just three residents. Now, WRHE educates over 80 house staff in five  residency and fellowship programs. WRHE offers residency and fellowship experiences at Trumbull Regional Medical Center, a major teaching facility for NEOMED, with diverse patient populations and outstanding faculty. The Office of Graduate Medical Education is committed to supporting all phases of medical education.
Undergraduate Medical Education
Undergraduate Medical Education electives introduce medical students to the practice of medicine in an academic community hospital. Each elective has an assigned preceptor who is responsible for planning the student curriculum for the department. With the varied patient population and the advantages gained in a group practice setting, Western Reserve Health Education offers every student a unique learning experience and strong academics.
Residency Programs
Information about specific programs is available on each residency webpage.
 

 

Kimberly Palazzo Howe, PhD, FCCM
President and  Designated Institutional Official
Western Reserve Health Education
PhD, Case Western Reserve University
Fellow, American College of Critical Care Medicine

 

 

Teresa Wilson
Administrative Supervisor
 

 
Equal opportunity / non-discrimination statement
Western Reserve Health Education is an equal opportunity employer and provider of care. WRHE does not discriminate on the basis of race, color, religion, sex, age, handicaps or national origins. Although most of our programs accept applications through a match program (e.g., Electronic Residency Application Service (ERAS) some programs accept applications directly. Please check the specific application guidelines for the program you are interested in.