Behavioral Health
We focus on helping individuals achieve optimal mental health in a professional, caring environment.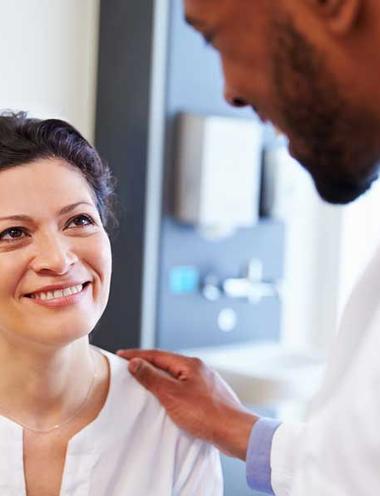 Referrals for admission to geropsychiatric services can be initiated by calling 330-841-9914. The department accepts both planned and emergency admissions.
The right doctor is just a phone call away. Physician Referral Line: 1-800-488-5959
We offer a full range of services for adults, including diagnostic evaluation, crisis stabilization and treatment at Trumbull Regional Medical Center. Our behavioral health team has the expertise to care for a wide a range of mental and emotional challenges from depression and severe mood swings to dementia and acute mental illness.
 
Inpatient Care
When someone with an acute psychiatric disorder is unable to function on their own, or poses a danger to themselves or others, inpatient treatment can be an effective option. If you or someone you love needs help, we can help. Our inpatient treatment programs are designed to help adults manage immediate crises and achieve optimal functioning and emotional stability. Our multidisciplinary team provides stabilization, evaluation, planning and treatment services in a safe, secure environment with 24-hour nursing care.
We develop a customized treatment plan for each individual that draws from a variety of services and therapies, including:
Activity and occupational therapy

Medication management

Memory and mental status assessment

Individual, group and family therapy

Patient and family education

Stress management, coping and relaxation techniques


 
Geropsychiatric
The Geropsychiatric Program restores patients age 60 and over to the optimum level of health and functioning while preserving the dignity of the patient and integrity of the family. The elderly are subject to a host of physical disorders, which can have severe psychological effects. The program addresses:
Depression

Delusions

Sleep disorders

Confusion

Social withdrawal

Hallucinations

Malnutrition
Therapy and treatment may include family and group therapy, expressive therapy, behavioral therapy, medication, and education. The goal of the program is to restore patients to optimum mental and physical health.