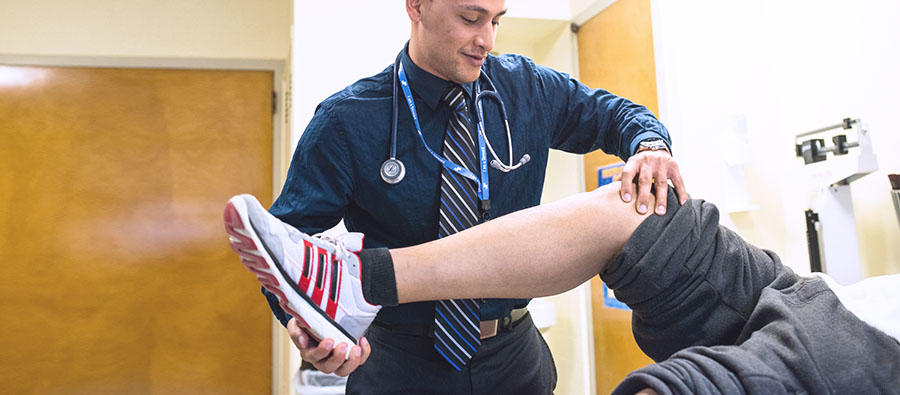 Whether you've suffered an injury at work or on the field, are recovering from surgery or just want to better manage your pain, Trumbull Regional Medical Center can help. 
We offer a full continuum of inpatient and outpatient rehabilitation services at Hillside Rehabilitation Hospital, our dedicated, 69-bed facility nestled in Howland, Ohio. 
Hillside's inpatient program is nationally accredited by both The Joint Commission and The Commission on Accreditation of Rehabilitation Facilities (CARF). These distinctions recognize our ability to deliver optimal results, shorter stays and lower costs than regional averages. 
Specialties include:
Physical Therapy: We provide comprehensive exercise, strength and conditioning therapies for severe arthritis, tendinitis, orthopedic traumas and other bone and joint injuries. The team also includes specialized spine therapists trained to help relieve neck and back pain. 
Occupational Therapy: They stimulate work and home-living situations, including activities such as bathing, grooming, meal planning and housekeeping. 
Sports Medicine: Get back in the game with specialized care for individuals of all ages. The sports medicine specialists on the medical staff diagnose and treat a wide variety of athletic injuries, from sprains, strains and fractures, to ligament tears, dislocations and repetitive stress injuries. 
For more information on our comprehensive orthopedic rehabilitation,  please call (330) 841-9162 and we'll point you to the right direction.