Trumbull Regional Medical Center and Steward Medical Group Welcome Family Medicine Physician Jacob A. Bair, DO
May 30 2019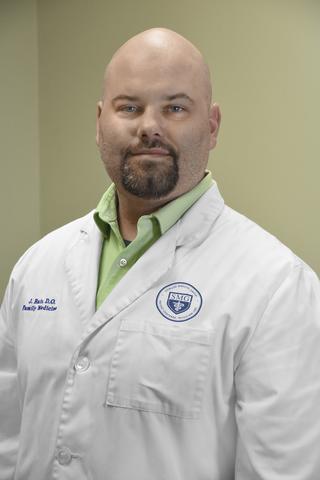 Trumbull Regional Medical Center which is part of Steward Health Care - the largest tax paying, physician-led health care network in the United States, is pleased to welcome Jacob A. Bair, DO. Dr. Bair is board-certified in Family Medicine and has a clinical interest in diabetes, joint and trigger point injections, minor dermatological procedures and weight management.
The hiring of Dr. Bair enhances high-quality care in the Mahoning Valley. Dr. Bair is now accepting new patients at Steward Medical Group Family Practice, Howland, located at 8700 E. Market Street, Suite 4, in Warren. Appointments can be scheduled by calling 330-856-1035.
Through Steward Medical Group, where physicians and advanced care practitioners provide outstanding, compassionate care in the communities where our patients live and work, Dr. Bair will build on his outstanding track record as a family medicine physician.
"Caring for the members of our community is a privilege, and I'm so excited to now be doing that through Steward Medical Group," said Dr. Bair. "I look forward to helping our residents and neighbors through all their medical needs and being a resource for them and their loved ones."
Dr. Bair completed his residency in Family Medicine at St. Joseph Medical Center in Warren. He earned his medical degree from Lake Erie College of Osteopathic Medicine in Erie, PA.
"We are proud to have Dr. Bair join our care team at Steward Medical Group," said Michael Callum, MD, president of Steward Medical Group. "Our patients will benefit from Dr. Bair's skills and expertise, as well as his commitment to providing care in the community."
Steward's footprint in Ohio includes many unique medical practices with care ranging from primary care and women's health to orthopedics and other specialty services.
Trumbull Regional offers patients many nationally recognized services. Trumbull Regional's Center for Joint Replacement was the first program in Ohio to receive Advanced Certification for Total Hip and Total Knee replacement by The Joint Commission. In 2018, the hospital became the first in Trumbull County to offer Mako Robotic-Arm assisted technology for partial knee and total hip and knee replacement surgery. Its heart care program is nationally recognized for its standard of care and the hospital is Trumbull County's only accredited chest pain center, while the diabetes program is one of only 85 in the United States and the only facility in the Mahoning Valley to earn The Joint Commission's Advanced Certification for the Inpatient Diabetes Program.