Vascular Services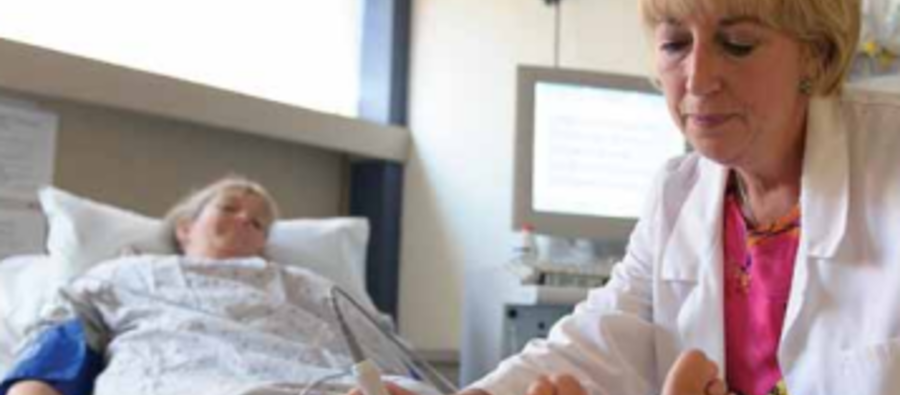 We are here to help you find what you need.
Vascular disease can contribute to coronary artery disease (heart attack) and stroke, two of the leading causes of death and disability in the U.S.
Our vascular medicine team has the expertise to provide a full spectrum of care, including:
Diagnostic technology – Heart and vascular specialists utilize modern imaging technology such as computed tomography angiography (CTA) and magnetic resonance angiography (MRA), or a minimally invasive coronary angiogram to evaluate and diagnose heart and vascular disease.

Risk-factor management – Diabetes, high blood pressure, obesity and unhealthful habits such as a sedentary lifestyle, smoking and improper diet can contribute to vascular disease. We offer educational and preventive-screening services to help promote healthful practices that contribute to heart and vascular health. A multidisciplinary team can provide a treatment program to manage risk factors to minimize the risk of developing or aggravating vascular disease.

Surgical interventions – Minimally invasive catheter-assisted techniques such as angioplasty, atherectomy, and stent placement can be used to remove plaque and reopen blocked arteries. Vascular specialists use minimally invasive procedures whenever possible.
Minimally invasive vascular surgery
Vascular surgeons can perform a variety of surgical procedures using minimally invasive options to address vascular and venous conditions, using lasers, ultrasound and catheter-based techniques.
Our vascular surgeons use imaging and surgical technology to offer the latest techniques in vascular surgery to provide treatment for everything from aneurysms and carotid artery blockages, to peripheral vascular and venous diseases. Our highly skilled vascular surgeons can provide a range of surgical treatments, including:
Aneurysm repair

Angioplasty

Embolization

Stenting

Thrombolysis

Varicose and spider vein treatment