Occupational Health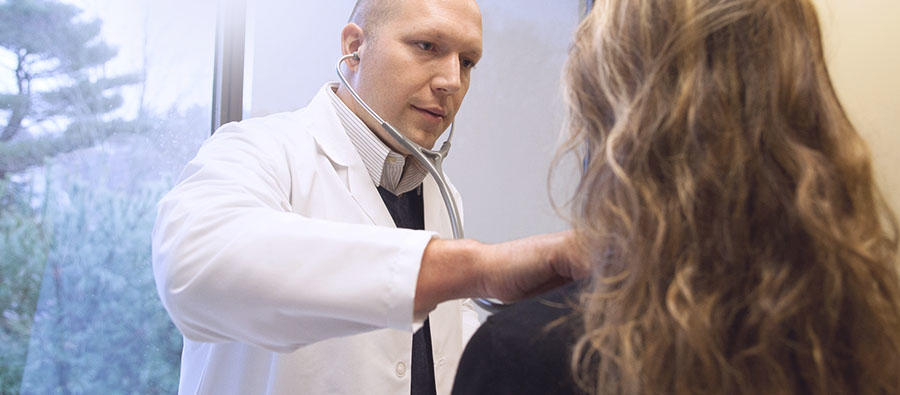 We are here to help you find what you need.
WorkMED's occupational health care team is committed to helping organizations maintain their employees' good health. We're focused on preventing health problems, providing care for employees in the event of illness or injury, and minimizing disabilities associated with workplace-related conditions.
Promoting health in the workplace
Occupational health focuses on the prevention, evaluation and resolution of health conditions related to the workplace. WorkMED's occupational medicine specialists are experts in evaluating and treating workplace-related medical issues, and managing and improving the health of employees through on-site analysis and education. We take the time to understand your organization's and employees' needs to develop programs that benefit both.
Our occupational health team offers a wide range of services to help businesses reduce injuries, lower costs, and promote a safe workplace, including:
Customized programs to meet your organization's needs.

Treatment of work-related illness and workers' compensation case management.

Employee physicals, including pre-employment, annual, periodic, and return-to-work and fitness evaluations.

Executive medical exams.

Industry-specific screenings and exams, including law enforcement, fire departments, Department of Transportation, Merchant Marine, U.S. Coast Guard, Federal Aviation Administration, and more.

Immunizations, including flu, hepatitis, measles, mumps, rubella, tetanus, diphtheria, pertussis, chicken pox, and more.

Tests and screenings such as hearing, vision, lung and cardiovascular function, strength and abilities, hazardous materials, X-rays, and more.

Drug and alcohol screenings.

Surveillance for occupational health concerns and infectious diseases, including tuberculosis, rabies, hepatitis, and more.

Assistance with OSHA compliance.