Trumbull Regional Medical Center's Wound Healing Center Recognized for Clinical Excellence in Patient Satisfaction and Wound Healing Rates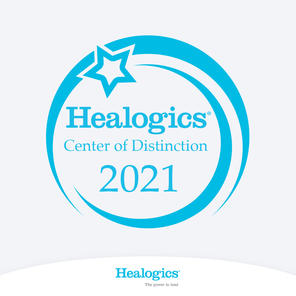 Trumbull Regional Medical Center is proud to announce that the Wound Healing Center has achieved the Center of Distinction award from Healogics®, the nation's largest provider of advanced wound care services, for the seventh year in a row. The Center achieved outstanding clinical outcomes for twelve consecutive months, including patient satisfaction rate higher than 92 percent, and a minimum wound healing rate of at least 92 percent within 28 median days to heal. The Wound Healing Center at Trumbull Regional is the only center in the Mahoning Valley to receive such a distinction. Only 250 centers in the U.S. achieved the Center of Distinction award out of 600.
 
"It's an honor to be recognized with this distinguished award and a true testament to the quality care we provide to our patients," said Steve Varkony, Program Director at the Wound Healing Center. "Quality clinical lead benchmarks are being met every day, and that's imperative. We're able to combine best-practice clinical care with the most advanced technologies and compassion to achieve comprehensive, successful outcomes."
Trumbull Regional's Wound Healing Center is focused on providing compassionate, highly specialized wound care to patients suffering from diabetic foot ulcers, pressure ulcers, infections and other chronic wounds that have not healed in a reasonable amount of time. The expert clinical team is led by Nurse Manager RuthAnn Gilbert, RN, and the center is a member of the Healogics network of over 600 Wound Care Centers®.
Advanced wound care modalities provided by our wound care experts include negative pressure wound therapy, total contact casting, bio-engineered tissues, biosynthetic dressings, and growth factor therapies. The Center also offers hyperbaric oxygen therapy, which works by surrounding the patient with 100 percent oxygen to help progress the healing of the wound. Patients do not need a physician referral to receive care in the Wound Health Center. For more information or to schedule an appointment, call 330-841-9377.
 
For more information on the Wound Healing Center at Trumbull Regional Medical Center, visit trumbullregional.org.