Trumbull Regional Medical Center Re-awarded Advanced Total Hip and Knee Replacement Certification from The Joint Commission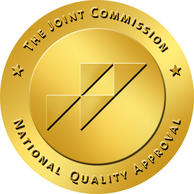 Trumbull Regional Medical Center has re-earned The Joint Commission's Gold Seal of Approval® for Advanced Total Hip and Knee Replacement Certification by demonstrating continuous compliance with its performance standards. The Gold Seal is a symbol of high-quality that reflects a health care organization's commitment to providing safe and quality patient care.
Trumbull Regional was the first hospital in Ohio and the second in the country to achieve this distinction in 2016 and has maintained the certification since.  
Trumbull Regional underwent a rigorous, unannounced review, in which a team of Joint Commission reviewers evaluated compliance with related certification standards including program management, patient outcomes, patient satisfaction and delivering and facilitating the highest quality of care. During the successful review The Joint Commission had no findings, which further proves our commitment to providing the highest quality of patient-centered care to the community. This is something the hospital is very proud of. Joint Commission standards are developed in consultation with health care experts and providers, measurement experts and patients.
"We are very proud of our orthopedic program and team here at Trumbull Regional" said Krista McFadden, President at Trumbull Regional Medical Center. "Our skilled orthopedic team treats a wide range of conditions from traumatic and sports related injuries, to chronic and debilitating joint pain and helps bring life-changing relief to those suffering with severe arthritis and joint pain.  After undergoing a joint replacement procedure, patients recover in our Center for Joint Replacement, a recently renovated, all-private room and bathroom unit dedicated to caring for orthopedics patients" said McFadden.
For those interested in learning more about the orthopedic program at Trumbull Regional, the hospital is hosting a FREE Orthopedic Seminar on Wednesday, May 19th at 5 p.m. at Steward Health Center, Elm Road, in the Center for Surgery located at 2600 State Route 5, Building A in Cortland. To register for this free event, call 330-841-9155 or visit trumbullregional.org.