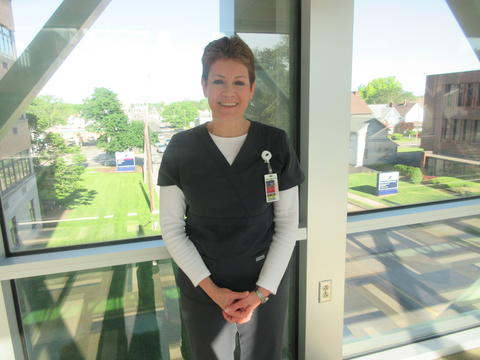 Staff Spotlight
Meet Stephanie Seikel, SLP 
How long have you been at Trumbull Regional Medical Center  in this role? 
I have been an Speech and Language Pathologist (SLP) at Trumbull Regional Medical Center for 3 years. 
Where did you attend school?
I attended Bowling Green State University (undergrad) and Kent State University (Masters).
What inspired you to get into this field? 
I wanted to be part of a helping profession. 
What are some of your responsibilities in this position?  
In the acute care setting, we are responsible for the evaluation and treatment of patients that have difficulty swallowing, communicating (understanding and/or expressing themselves), and patients with cognitive deficits. 
What are some highlights from your career? 
I have worked in acute care for over 23 years. I especially enjoy the older population and the variety of patients I have helped. 
What do you like to do for fun? 
I enjoy running half marathons and ceramics. 
What's something people don't know about you?
I am preparing to run my 8th half marathon. I did not become a runner until I was in my 30's. 
What do you like most about working at TRMC?  
I love being able to help patients improve their health and return to eating and/or communicating better.