Cardiac & Vascular Care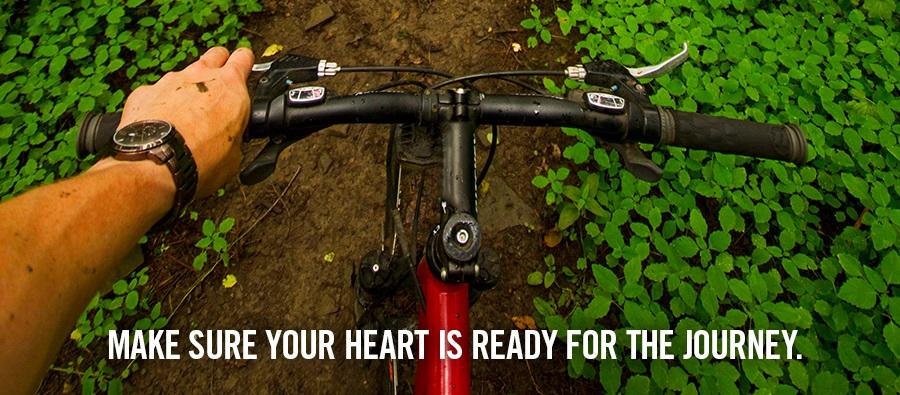 As the Mahoning Valley's only Accredited Chest Pain Center, we offer patients high quality compassionate care, advanced technology and skilled, knowledgeable staff trained in all areas of heart and vascular care.
At Trumbull Regional Medical Center, our comprehensive heart and vascular services are focused on preventing and treating heart disease. Our heart team is trained to diagnose chest pain quickly and begin treatment as soon as possible to help prevent, or even reverse, muscle damage to the heart. The hospital has recently achieved Chest Pain v6 Accreditation, which is the highest-level Chest Pain Accreditation available through the American College of Cardiology. Trumbull Regional is proud to be the only Accredited Chest Pain Center in the Mahoning Valley. 
As an accredited facility, expert care begins the moment someone with chest pain enters the emergency room, and continues through diagnosis, treatment, rehabilitation, and follow up.
Trumbull Regional offers Coronary Calcium Scoring, a convenient and non-invasive way of evaluating whether you may be at an increased risk for a heart attack.
Cardiac & Vascular Services
Cardiothoracic Surgery Services 
When open heart surgery offers the best treatment solution, our cardiovascular and thoracic surgeons are well equipped to perform procedures such as:
Aortic Surgery
Atrial Fibrillation Surgery
Atrial Septal Defect Repairs
Aortic Root Replacement
Coronary Artery Bypass Surgery 
Heart Valve Repairs and Replacement
Pulmonary Procedures
Re-Operative Coronary Surgery
Thoracic Aortic Procedures
Diagnostic Cardiac & Vascular Services
Arterial Studies
Cardiac CTA
Nuclear Stress Testing
Cardiac Stress ECHO
Carotid Ultrasound
Echocardiogram (ECHO)
Electrocardiogram (EKG)
Venous Studies
Heart Rhythm Management Services 
Heart Rhythm Disorder known as an arrhythmia, is characterized by abnormal heartbeat — too fast, too slow or irregular. Doctors use tests such as an electrocardiogram (ECG or EKG), electrophysiology studies or a Holter monitor, which records heart activity over a period of time, to diagnose arrhythmias. We provide comprehensive arrhythmia treatment, from lifestyle-modification assistance to highly complex surgical treatment.
Ablation Therapy 
Cardiac Recorder 
Cardioversions
Defibrillator  
Electrophysiology Testing
Holter Monitoring
Implantable Devices
Pacemaker  
Tilt Table Testing
Invasive Cardiology Services
Angiography and Angioplasty 
Diagnostic and Interventional Procedures 
Endografts for Abdominal Aortic Aneurysms (AAA)
Heart Catheterizations
Inferior Vena Cava (IVC) Filters
Renal Access Procedures 
Stenting of Coronary and Peripheral Arteries including Renal and Carotid Arteries
Transesophageal Echocardiography 
Vascular Services
Aneurysm Repair
Angiogram/Angioplasty/Stenting 
Carotid Endarterectomy 
Deep Vein Thrombosis Treatment 
Endovascular Repair
Hemodialysis Access Procedures 
Peripheral Artery & Vascular Disease 
Renal Artery Disease Treatment 
Varicose Vein Treatment 
 
Heart Failure Expertise
Congestive heart failure (CHF) occurs when the heart can no longer pump enough blood to meet the body's needs. Different from a heart attack, heart failure is a chronic, long-term condition that prevents the heart from functioning effectively. Treatment options include medical management, risk-factor management, minimally invasive cardiac catheterization and surgery.
Cardiac Rehabilitation
Our Cardiac Rehabilitation Program is designed to help people with cardiovascular problems recover faster and improve their quality of life. The program includes exercise, education, counseling and support for patients and their families. Our program is the only program in the Mahoning Valley certified by the American Association of Cardiovascular and Pulmonary Rehabilitation. For more information, call 330-841-9947.
Heart Attack Symptoms In Women
Heart disease is the leading cause of death in women. Although the most common heart attack symptom for both men and women is chest pain or discomfort, women are more likely than men to experience atypical symptoms such as shortness of breath, nausea, and back or jaw pain.
Other heart attack symptoms include:
Chest discomfort, which can feel like uncomfortable pressure, squeezing, fullness or pain in the center of your chest. The feeling can either last for more than a few minutes or can go away and come back.

Discomfort or pain in other areas of the upper body, such as in one or both arms, the back, neck, jaw or stomach.

Shortness of breath with or without chest discomfort.

Other signs may include breaking out in a cold sweat, nausea or vomiting, or lightheadedness.
For more information on Early Heart Attached Care (EHAC), CLICK HERE.
  Elizabeth Carol Prokop Testimonial
  Sandra Cunningham Testimonial
  Thomas Crowley Testimonial
  Glenn McClellan Testimonial
  Fay and Mark Robison Testimonial
  Michael Swiatkwic Testimonial
Our Team
Vijay Behari, MD
Cardiology

David Fredericka, MD
Cardiology

Mazen Mahjoub, MD
Cardiology

Mita Raheja, MD
Electrophysiology

Mehrdad Zarrinmakan, MD
Vascular

Larry Woods, DO